We, 2343 operate three locations—a restaurant, a deli & cafe and a salon—all in Atsugi-shi, Kanagawa.
We prepare each ingredient in the best possible way, without being bound by genre.
We not only use ingredients that are painstakingly prepared in our hometown of Kanagawa, but also a variety of fresh ingredients that bring out the best in each producer.
All of our locations, the main restaurant in mountain side, the cafe & deli "2343 FOODLABO" and the salon located close to Hon Atsugi station on the Odakyu line are well designed, comfortable places to eat. We hope all of you enjoy your meals to bring up a healthy and supple body and mind.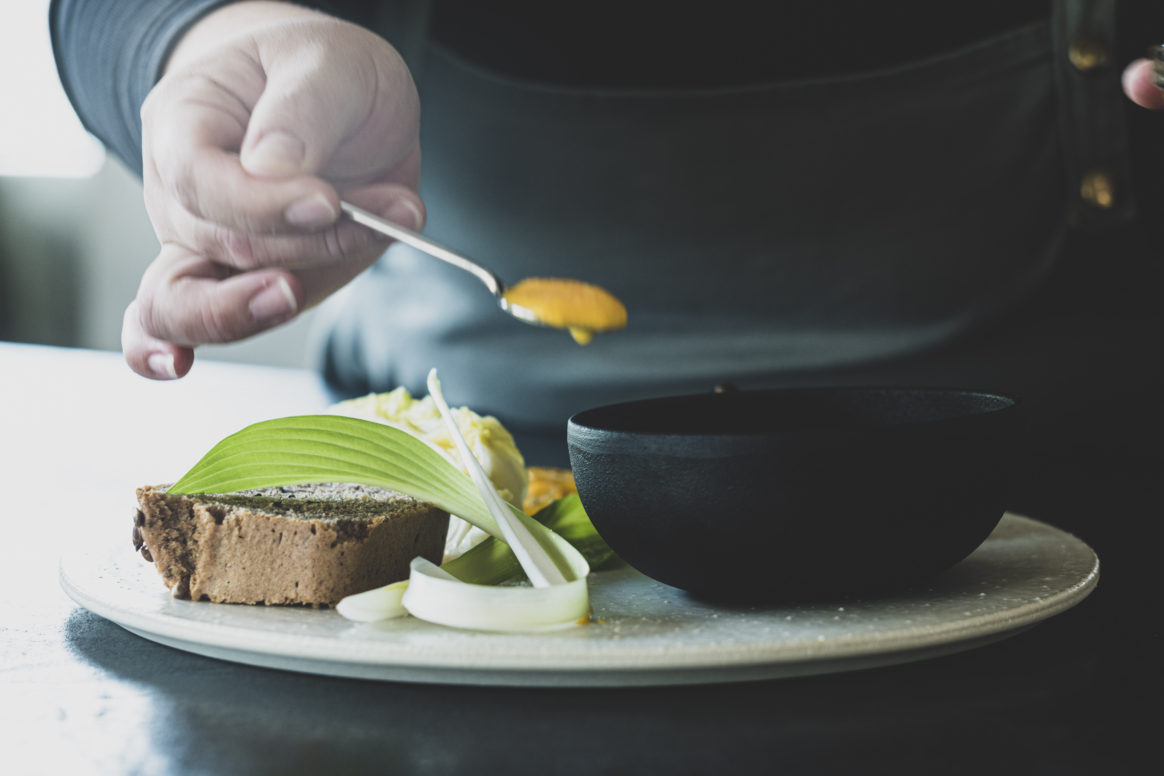 Style
Serving the best food of the day at its best condition is the style of food we aim to serve. In that sense we serve non-genre cuisine in the most comfortable space.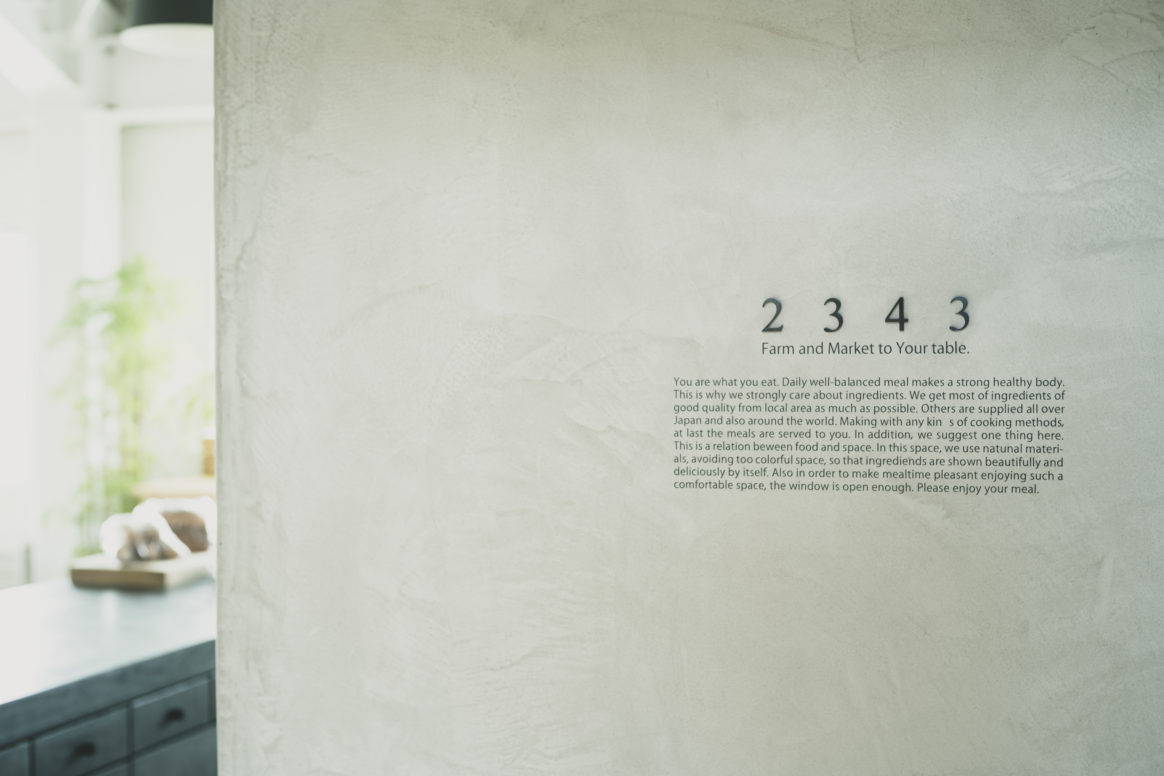 Space Rental
Party & Meeting
All of 2343's locations are available for private parties, after-wedding parties, meetings, photo shoots, etc. Feel free to contact us for further information.
Webshop
Find our original plates aprons, selected food and
other lifestyle products at our online store!